Explore our nonprofit and LLC, two transformative
approaches for those dedicated to resolving social oppressions 
Our Nonprofit Approach:
We are a collective of healers, bringing science and ancestral gifts to teams. 
Mitigating the negative impact of stress and vicarious trauma on our bodies and minds is vital for transforming societal oppressions. The healing workshops and one-on-one sessions are geared towards folks who are serving the community.
We subsidize the cost of services through grants and donations for those working in nonprofit community-based organizations. 
Values
Decolonize: Self-intervene on social forces that create dis-ease in the body and among all relations.
Wellness: Elevate wellbeing in self-sustaining ways.
Mission
By focusing on the wellness of groups and individuals, we advance their talents and capacities to transform social inequities.
We are a femme and Indigenous-led team:
Board of Directors
Aurora García, M.A., Special Education Teacher & Avid Outdoor Adventurer, Yokuts Land
Georgia Allen, Care-Preneur, Ho-Chunk Land and Yokuts Land
Marc Vélez Young, M.A.F.M., President/ Chief Consultant Industry Standard Inc., Accounting & Controllership, Yokuts Land
Meaghan Young, M.A., Special Education School District Administrator & Entrepreneur, Yokuts Land
Morghan Vélez Young, Ph.D., Teacher, Researcher, & Healer, Yokuts Land
Our LLC Approach: 
We are a collective of specialists with decades working in the community, collaborating with teams and communities who navigate oppressive systems.
Conducting studies, facilitating initiatives, and designing tools for your programs amplifies your team's ability to address social inequities in sustainable ways.
Learn more about how we collaborate with organizations on the Services page.
Values
Collaboration: Advance social impact with an authentic, shared strategy.
Decolonize: Curb practices and systems that track, control, and punish populations, the Land, and all relations as part of U.S. colonial history.
Humility: Elevate knowledges that are derived from communities.
Mission
We provide expertise on nonprofit research, structures, and practices that heal and strengthen teams in order to advance their work in transforming historical social trauma for which we are all the heirs.
Name
Too often, contracted facilitators represent colonization paradigms. We are conscientious about serving your team with a different, dynamic paradigm.    
Black and Brown women specialists lead the projects with your teams, supporting the healing of your programs and staff from the impact of colonizing and racism that we have all inherited. 
BGH LLC is femme and Indigenous owned. 
We love curating specialists that match your team's priorities.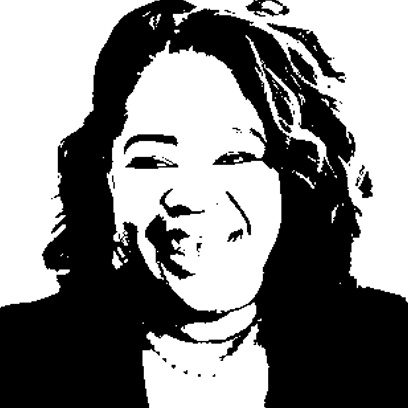 Project Coordinator
Morghan Vélez Young, Ph.D., is dedicated to the transformation and healing of lives impacted by historically oppressive forces through teaching and research with Fresno State University as well as consulting with Brown Girl Healing LLC and Brown Girl Healing nonprofit. It has been her honor to walk alongside community members who navigate poverty, racism, and generational trauma in order to fulfill the vision of the ancestors. Her work inside youth prisons, neighborhoods, and organizations has focused on finding opportunities for change and the deliberate amplification of voices; her academic and other publications reflect this through-line. Her family is Choctaw, Cherokee, and Tepehuan and informs her dedication to community transformation. 
Ph.D., Stanford University, 2011
Certification, Emotion Code, 2022
Facilitator, PSYCH-K, 2022
Certification, Tension and Trauma Release Exercises, 2018
Certificate, Victim-Offender Mediation, Fresno Pacific University, Fresno and Victim-Offender Reconciliation Program, 2005
Certificate, Holistic Integrated Development, University of the Free State, Republic of South Africa, 2003
Certificate, Group Facilitation, California State University, Fresno, 2003
If you're ready to find out how Brown Girl Healing nonprofit or LLC can help your team, check-out our resources.